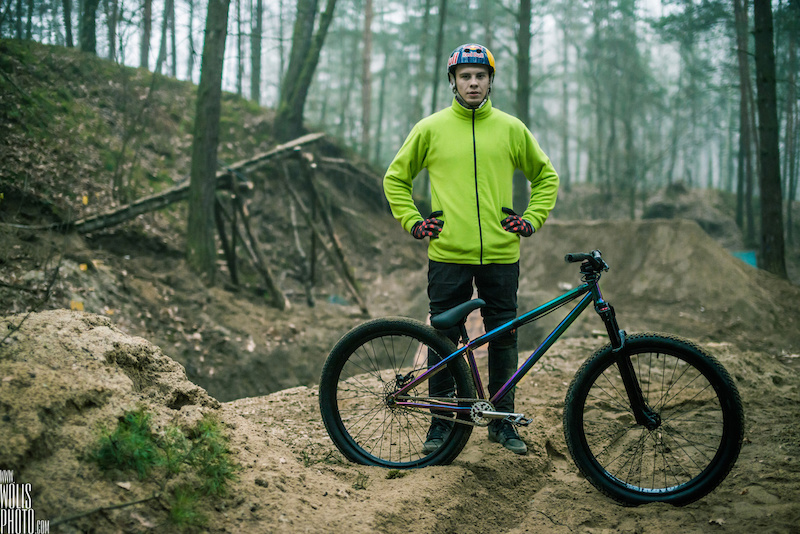 Szymon with his unique petrol chrome plated Cody
Despite the recent news Szymon Godziek was signing with Bergamont, the rising Polish slopestyle and dirt jump superstar, will be staying with the brand he started with, Dartmoor Bikes. The friendship, the whole 'Ride Your Way' philosophy and gravity dedicated products that Dartmoor produce proved to be too much for him to leave.
For the coming season Szymon will be riding three Dartmoor bikes: his signature and very special petrol chrome plated Cody as a hardtail for the dirt jump comps, full suspension Shine for the big slopestyle events – custom painted for him in a new miami-vice color scheme (but he thinks it looks more like the Sex on the Beach drink) and taken straight from the gravity hell – red devil Roots for the true freeriding including Rampage.
If you want to hear more from Szymon what happened to him in last weeks and why he decided to continue riding for Dartmoor while keeping a big respect for Bergamont and their fans – check this short video he made himself during the Whitestyle training session. He will take part in this first FMB World Tour event in 2014 with serious finger injury so let's wish him good luck !!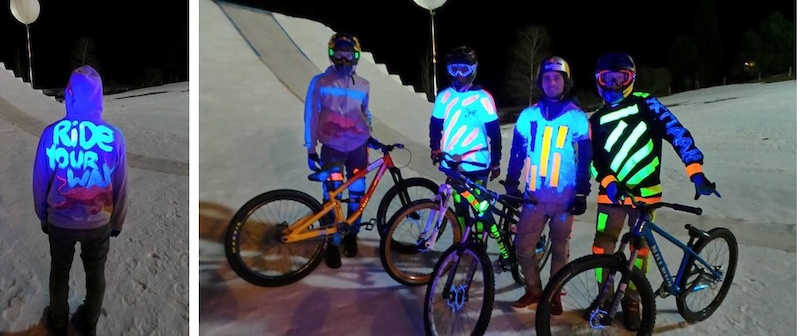 Szymon is Riding His Way again !!
Check here again the first episode of the new #RideYourWay video series for 2014:
Related articles across the web