Ten Women's Bike Mechanic Scholarships up for Grabs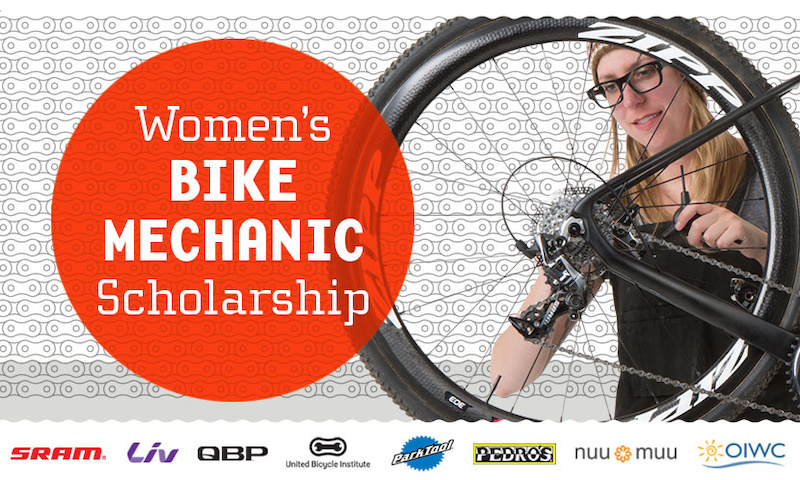 SRAM, Liv, QBP, United Bicycle Institute (UBI), Pedro's and Park Tool have joined together to offer ten scholarships for women bike mechanics to attend UBI. This scholarship is dedicated to getting more women on bikes and supporting the development of female mechanics. This opportunity is open to aspiring or experienced bike mechanics and women that would like to increase their technical knowledge to further their career in the bike industry. This scholarship has two primary goals:

• To grow the number of talented women working in the bike industry
• To grow female ridership

Scholarship recipients will be chosen based on their potential to do both of these things.

This scholarship will cover the 2-week Professional Shop Repair and Operations class. Additional support is provided by Nuu-Muu and the Outdoor Industries Women's Coalition (OIWC).

This open call for applications begins October 20 and will close Nov 15. Scholarship winners will be notified via email by December 19.

Details
• Lodging will be provided by UBI for those attending the Ashland campus.
• Scholarship recipients must be available to attend the February, March or April sessions. (Scholarship will be awarded to next runner up if class is not attended in this time period).
• Travel to and from UBI and other expenses are the responsibility of scholarship recipient.
• The scholarship covers attendance to the Professional Shop Repair and Operations Workshop ($1950).
• The scholarship will be awarded upon registration for classes and payment will be made directly to UBI.
• Scholarship recipient must be currently employed at a bike shop.
• Winner must be at least 18 year old and a U.S. resident.

Apply for this scholarship.