Gravity mountain bikers Timo Pritzel, Amir Kabbani and Sam Pilgrim have represented the world of TSG for many years and are the standard bearers of the new TSG apparel line S2017. They are its inspiration and driving force and have taken the TSG motto "designed by riders" to the next level!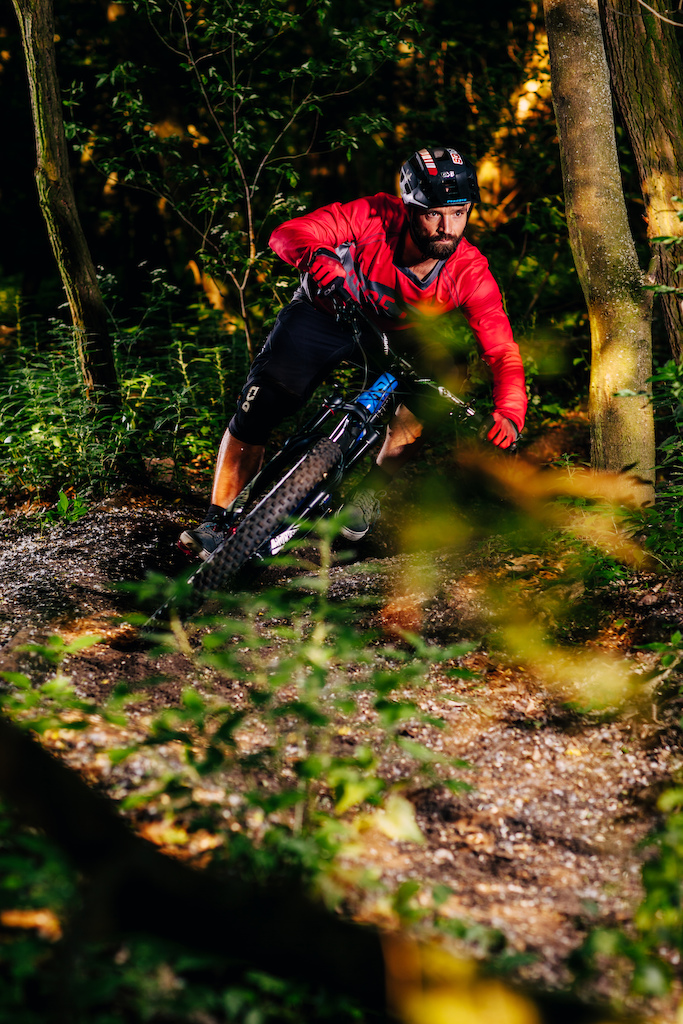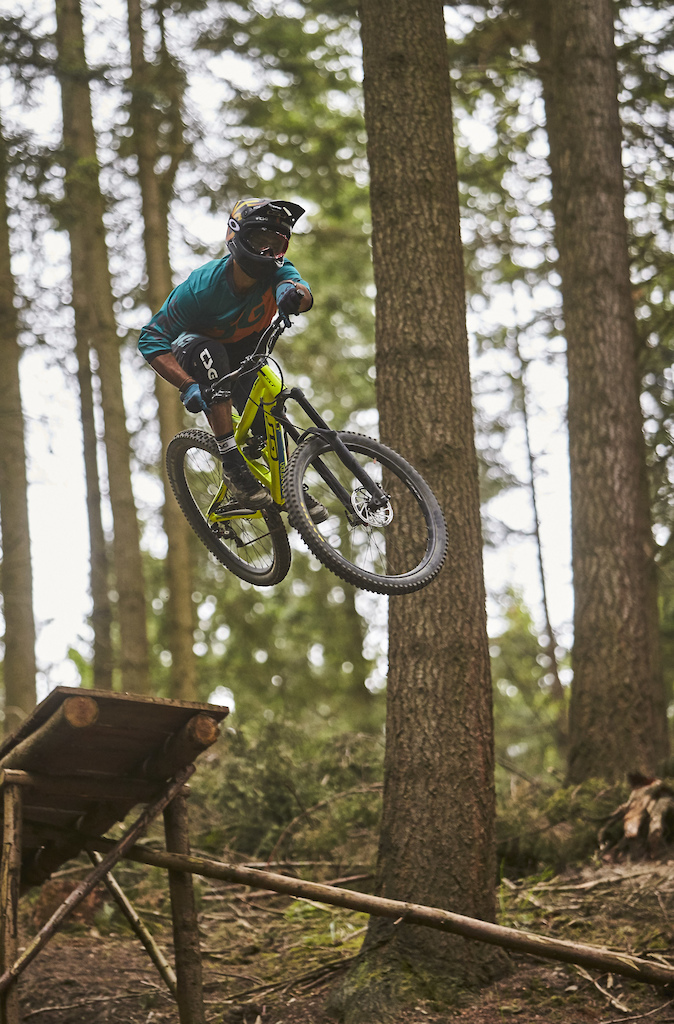 Although very different in personality and style, Timo Pritzel, Amir Kabbani, and Sam Pilgrim make a solid team and together ride and trust TSG protection gear and clothing. TSG head designer Jonas Janssen has tailored the patterns, colours, and cuts of the new TSG apparel line S2017 to suit Sam's positive vibes, Amir's multifaceted skills, and Timo's urban down-to-earthness, all of which leave distinctive marks on the three lines in the new clothing range.
TIMO PRITZEL TP1 LINE, PRO-LEVEL PERFORMANCE:
Timo Pritzel is one of the founders of gravity mountain biking in Germany, with his experience, self-confidence, and charisma capturing the imagination of consecutive generations of riders. Wild BMX races and his fast-moving urban surroundings have given the Berliner a sharp edge, while power yoga is his calming force: This yin and yang is represented in the TP1 line.
The ventilated, quick drying fabric of his red and grey TP1 Jersey LS delivers pro-level performance and is designed to feel comfortable and look rad both on and off the trails.
His black TP1 Bike Shorts are the perfect partner for muddy downhill runs and freeride adventures, thanks to the waterproof fabric and stretch panels in the back yoke and crotch, which provide a comfortable, performance driven fit for all-day downhill sessioning.
The TP1 line is the perfect union of style and functionality for fresh shredding!
AMIR KABBANI AK1 LINE, VERSATILITY IS KING: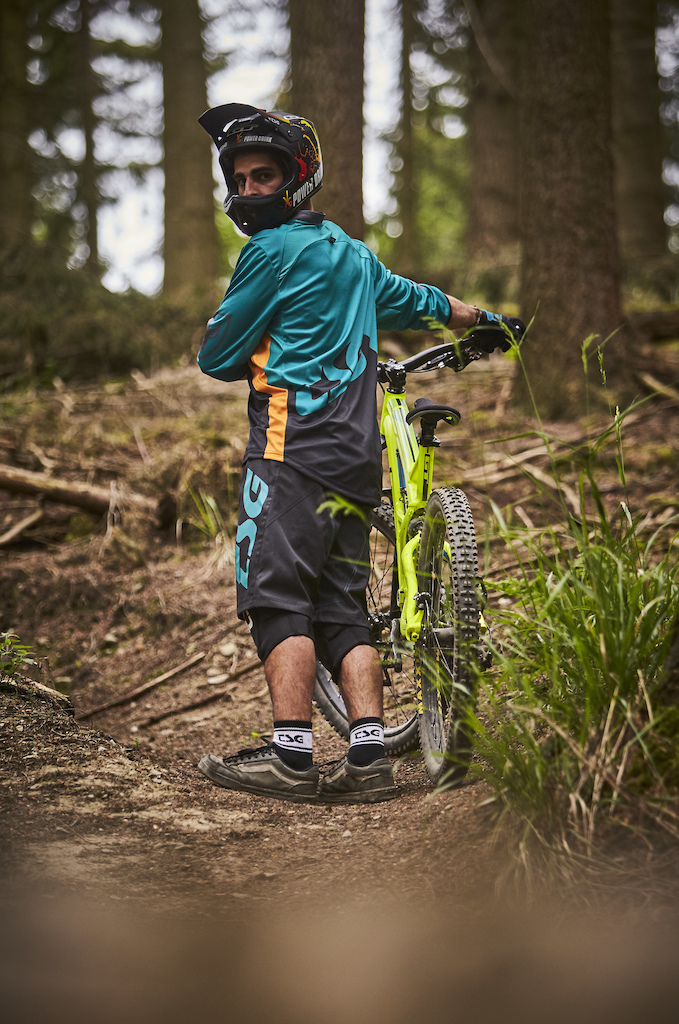 Amir Kabbani is the new skool rider in the German pro mountain bike scene, combining traditional values with new skool trickery.
An industrious builder of parks and obstacles, he embraces freeride, Enduro and slopestyle, is at home on all bikes and is one of the most multitalented riders in the world.
This versatility is the inspiration for his AK1 Line.
The bold black and green AK1 3/4 Sleeved Jersey delivers supreme moisture-wicking, mesh panel breathability and stretch for ultimate riding comfort and regulated body temperature on warm days and intense climbs.
The AK1 Bike Short is the number one short for charging trails and digging jumps. It is made from a tough, waterproof fabric for maximum durability and adaptability, while stretch panels in the back and crotch give total comfort. An elastic waist and ratchet closure offer secure hold and perfect freedom of movement.
SAM PILGRIM SP1 LINE, URBAN STYLE WITH FUNCTIONAL DETAILS:
New skool rider and FMB World Series Champion, Sam Pilgrim rides by the motto "always happy," combining fun, mountain bike slopestyle, and BMX tricks to explore his limits. This is the inspiration for his SP1 Line, which blends street style with pro-level performance.
The short-sleeved, grey and blue SP1 Jersey is made from a breathable, lightweight fabric for all-day comfort and protection, and features a perfect fit, 4-way stretch construction for complete freedom of movement.
Sam's black and yellow SP1 Bike Shorts also feature cutting-edge design and riding technology, with a 4-way stretch, quick-drying back yoke providing unrestricted movement, a hardwearing crotch for durability and zonal, laser-cut perforations for perfect breathability.
TSG BLACK EDITION, PROTECTION AND STYLING FOR DOWNHILL RUNS:
TSG's Black Edition Line combines mountain bike performance with all black street styling.
The long-sleeve BE1 Jersey is made from breathable, quick-dry, stretch fabric with vent panelling and a drop rear hem that can be worn with or without body protection. It also features an under-helmet hood to keep riders on their bikes when a chill sets in.
The race-ready BE1 DH Pant is specifically designed for serious downhill descents, offering ultimate durability, long leg protection and strategically placed 4-way stretch mesh panels for superior movement when pedalling.
TSG BIKE APPAREL, CLOTHES FOR ALL CONDITIONS:
The Bike Apparel line completes the functional TSG summer 2017 bike clothing collection and offers styles for all conditions. The 3/4 sleeve red John Jersey has loads of performance features including a relaxed fit, lightweight and quick-drying material, mesh armpits for odour and personal climate control, a ticket pocket and sunglass wipe.
The Drop Rain Jacket is an all-weather pass to the trails, made from lightweight, breathable 4-way stretch fabric that is both water resistant and ultra comfortable.
TSG APPAREL, STYLES FOR THE TIME AFTER:
TSG also makes clothes for chilling, partying and general off-bike fun.
The line provides stylish t-shirts, hoodies, caps, longsleeves, and socks.
For further information please visit www.ridetsg.com
Photos Credits:
Timo Shots: Viktor Strasse
Amir Shots: Daniel Roos
Sam Shots: Simon Nieborak
---
MENTIONS: @rideTSG