For almost 20 years I've been showing off to make a living. Actually first came the fact that bike tricks were just fun to learn, and it just turns out that others enjoyed watching! Perfect ingredients for a pro riding career!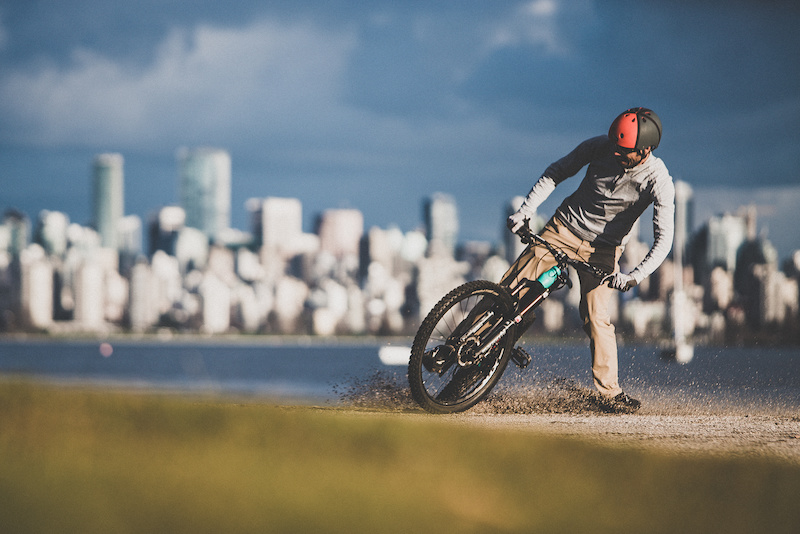 Trials show tricks and skills require a lot of practice, though… so what I'm offering you, as a holiday gift, are 21 tricks that require very little, or no practice! They're just fun and goofy, and some may add a little holiday spice to your next mountain bike ride!
They're presented in an easy to use e-course format – all you have to do is register at my website to access for free!
In the spirit of fun, here's a teaser video of some of silly tricks in the e-course – PUT THE VOLUME UP to appreciate the full silliness! Thanks gyrbeats on fiverr for the custom track – and Mr. Connor Macleod for the edit:
To back up the trick tutorial videos is a collection of fantastic drawings from @WAKIdesigns who also provided his talents for my recent 30 Day Wheelie Challenge course: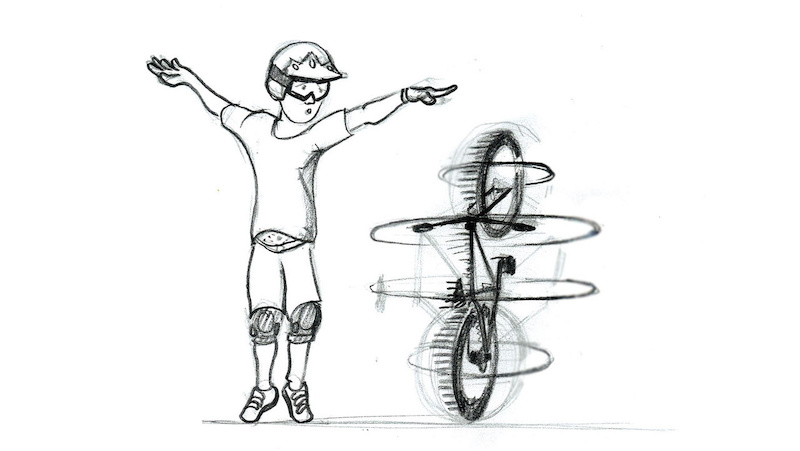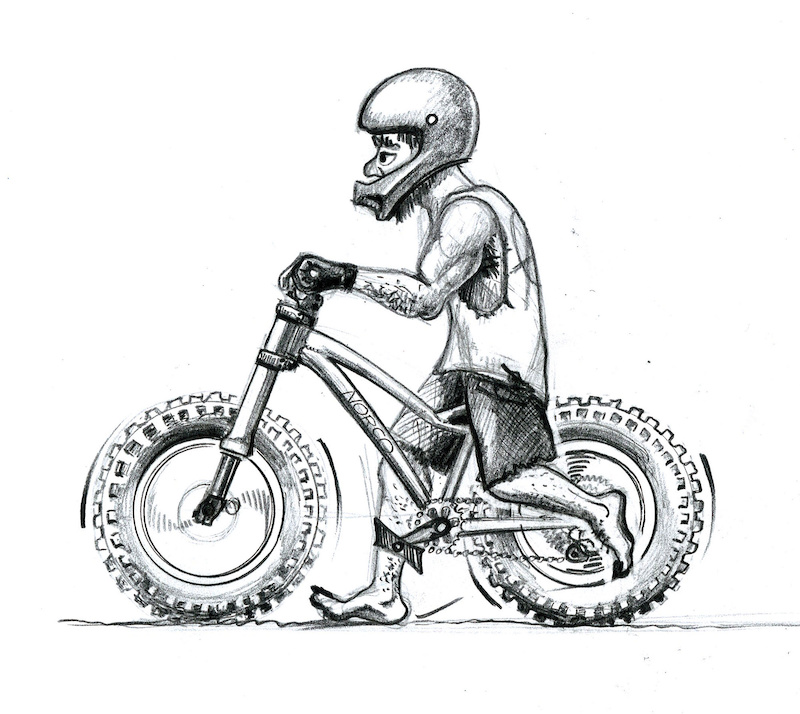 Once you're signed into the course – you'll have access to three generous discount code gifts for three of my sponsors web stores so you can do last minute shopping, or buy something for yourself – codes expire on Dec. 31st – Thanks, Ryders Eyewear, Nutcase Helmets, and @LizardSkins!
Here's MY attempt at a teaser edit for this free trick e-course – perhaps not quite as good as the rap one.
Here's a sample of one of the 21 trick tutorials (minus the written description), though perhaps one of the hardest ones in the course!
Sign up for the Fun & Easy Bike Tricks course – and then let me know what easy to learn tricks I missed as I plan to keep adding to it.
Happy Holidays my riding friends,
Ryan
---
Ryan Leech is Pro Mountain Biker & Coach sponsored by @shimano, @norcobicycles, Nutcase Helmets, and Ryders Eyewear. He has performed thousands of bicycle stunt shows around the world including Cirque du Soleil and been featured in dozens of mountain bike films. He credits a dedicated yoga practice for a thriving and sustainable career as a pro-athlete and began teaching to share these benefits. As an avid explorer of human potential, he earned his certification as an Integral Master Coach™, and now is dedicated to creating the highest quality, most comprehensive and effective online technical skill training programs for mountain bikers at ryanleech.com
---
MENTIONS: @RyanLeech / @cmac / @norcobicycles / @shimano / @LizardSkins / @RydersEyewear