The team is always open to any products and companies independently of their size or background. With Trickstuff we are making a partnership with them because we are impressed by their handmade products.
Even though Trickstuff is a very small company with a small production, their brakes along with the Galfer rotors and pads have reached a level of performance the riders had never seen before.
At the end of the 2016 season after having seen they won some tests for the most powerful brakes, we were curious about it and asked them to ship us a set. From there even Mick Hannah chose them to ride at world champs in Val Di Sole.
"At Trickstuff we are very proud that our brakes are chosen by Polygon UR one of the best teams in the world as we believe our precision engineered products are meant to race at the highest level." – Klaus Liedler, Trickstuff CEO
The braking power and very little effort required to work the lever to brake, along with the consistency are key points that make the brakes better.
We are setting this partnership to further the level of performance and redefine some details. We are pretty sure things coming will set the benchmark.
We hope now everyone will make good use of those beautiful pieces and hopefully Sam Reynolds can recover from his first testing session.
Located in Freiburg, Germany the company's workforce is six people, all are passionate riders, three of them are engineers. The main products are the brakes, The DIRETTISSIMA is the world's most powerful brake, the PICCOLA is the lightweight world record holder. Every brake is handmade in the company's workshop, according to the customer's wishes and needs choosing between nine anodizing colours and two hose types.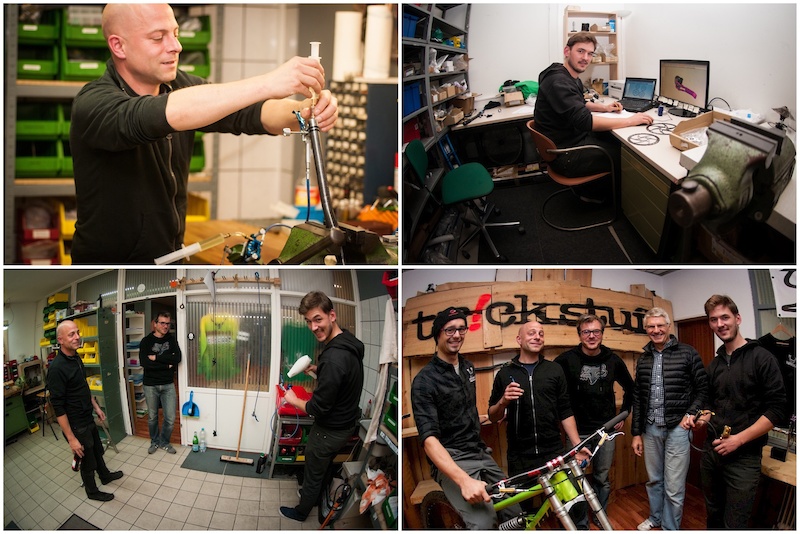 ---
MENTIONS: @Polygonbikes / @urteam