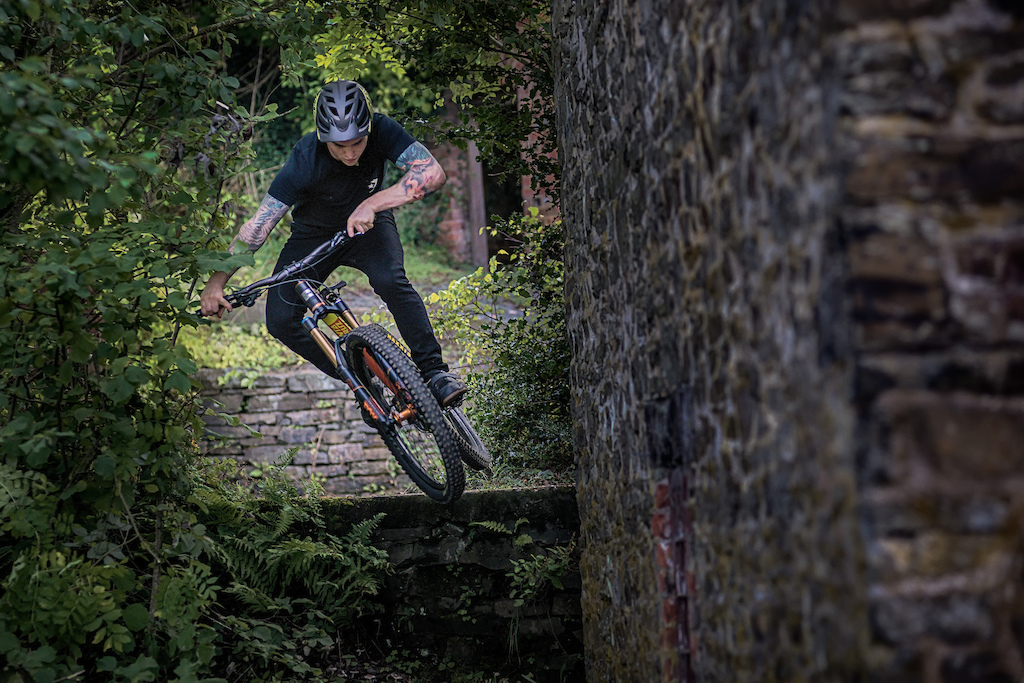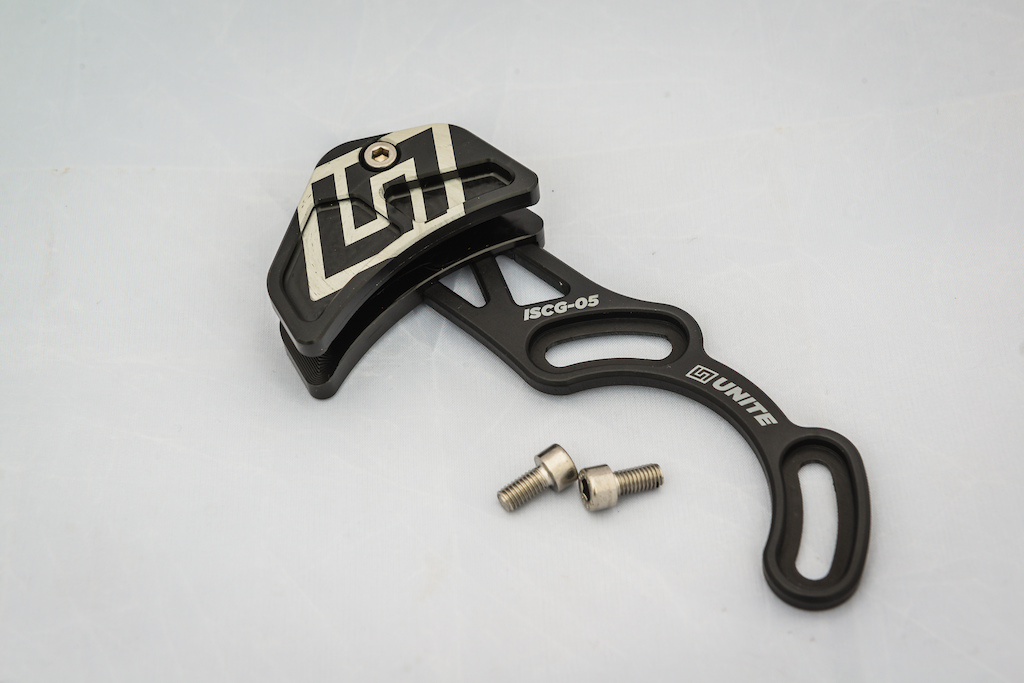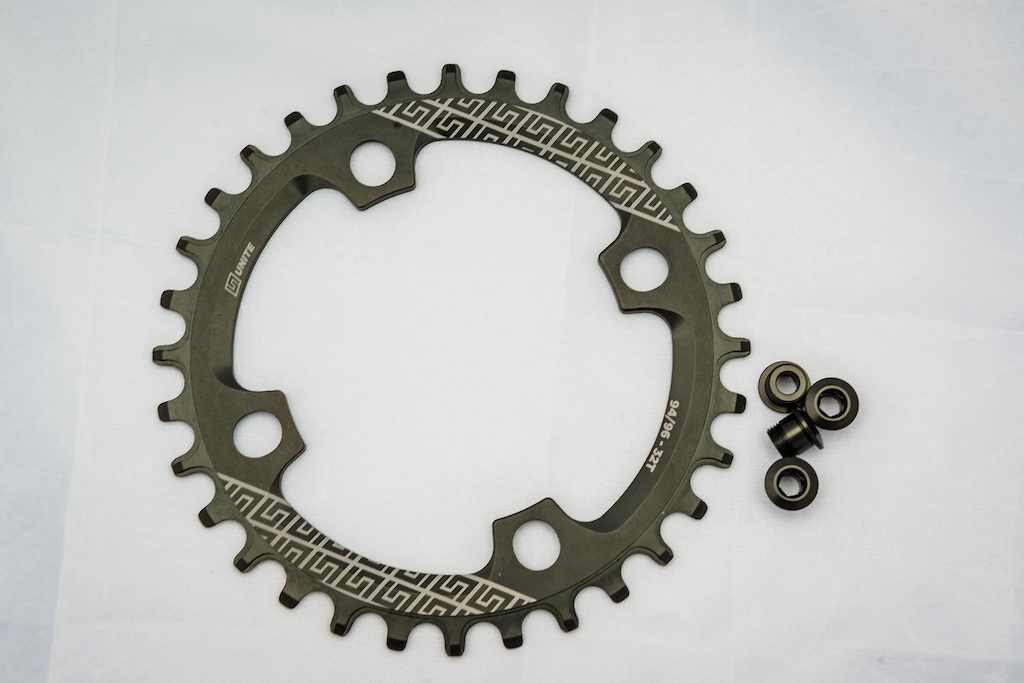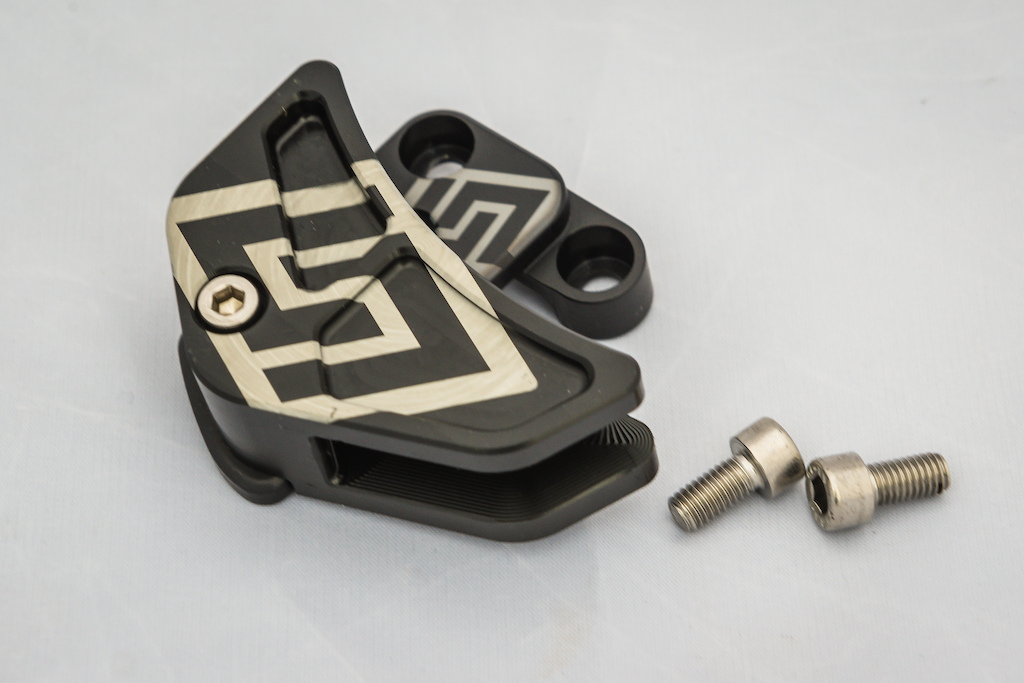 Unite Components is a young business, born in Wales close to the Shropshire border. We are a rider-owned company, fueled by passion and an obsession to create some of the highest quality products the bike industry has seen; all available at a reasonable price. All of Unite's products are proudly designed and manufactured in the UK. We put a large focus on simple, well-designed products. You won't find Unite over-complicating products to charge customers more. The latest CAD software and FEA analysis help us to get our designs perfect before going through prototyping and rigorous testing
Grip Rings
Unite's new Grip Rings offer excellent chain retention, great mud clearance and longevity, with a very high quality finish. Grip Rings are CNC-machined from 7075 aluminum, one of the hardest grades of aluminum available. They are then hard-anodized to create an even tougher, more durable finish.
Technical details:
• Alternating chain profile prevents chain drop
• Wide tooth profile for extra retention
• Recessed for improved mud clearance and improved chainring life
• CNC machined from hard wearing 7075-T6 Aluminum
• Hard anodized for increased durability
• Weight – from 40g
• Available sizes: 30T, 32T, 34T, 36T
• Fitments available: 104 bcd, 94/96 bcd (SRAM), XTM8000, XTRM9000 (replaces stock tabs with specially manufactured chainring bolts).
• RRP – from £40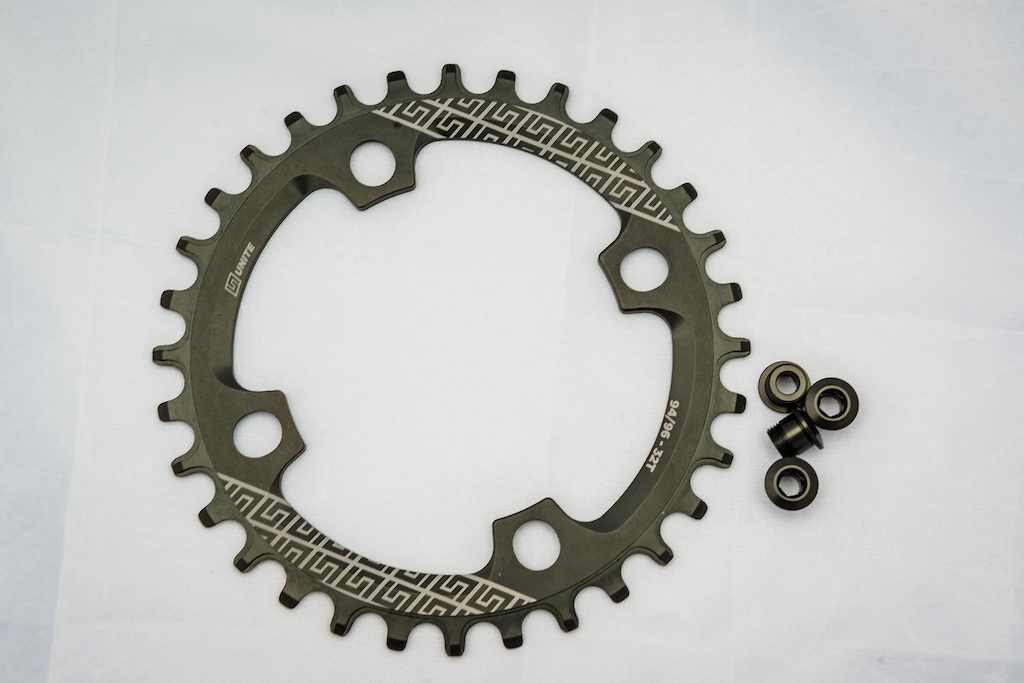 A large amount of wear occurs on the front face of chainrings, due to the extreme chain-line caused by 1x set ups. Our extra wide alternating tooth profile improves both durability and retention for a longer period. As chains begin to stretch, they start to bind in certain places, damaging the chain and ring. Grip Rings have specially machined recesses which help to prevent this damage, increasing the longevity of the chainring and chain.The rear face carries very little of the wear from the chainring and so has been heavily recessed to clear mud in some of the worst conditions. Grip Rings utilise a stiff and light design that is efficient, and offers excellent protection from rock strikes.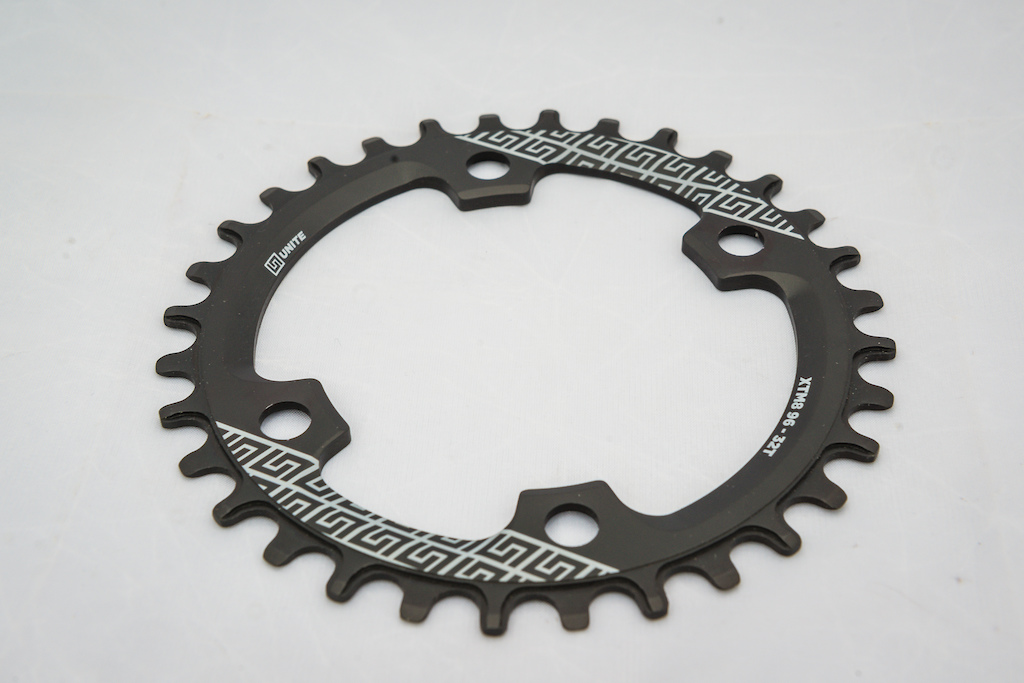 ---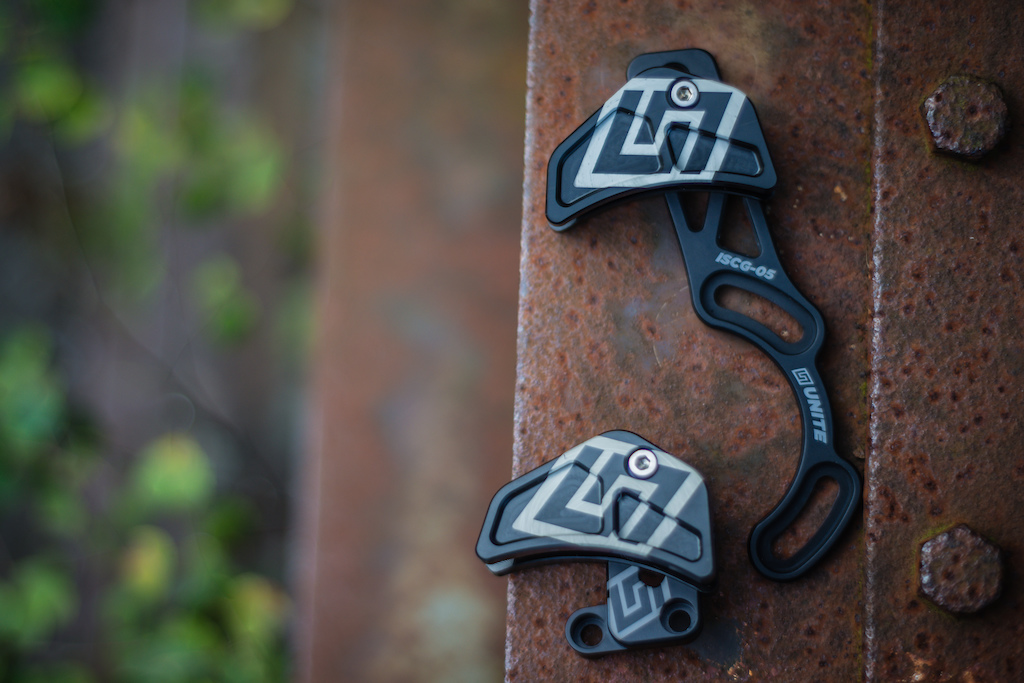 Compact Guide
The Compact Guide is a light, simple chain-guide, that offers excellent chain security and mud clearance with silent retention. The slider has been designed to offer the perfect balance between weight, chain retention and durability. The open design offers excellent mud clearance and is also suitable for oval chainrings. The slider is CNC-machined from a high-tech engineering plastic, which is not only incredibly strong, but also offers excellent chemical resistance from bike cleaners/polishes and chain lubes.
Technical details:
• Back plate precision CNC machined from 6082 Aluminum
• Slider CNC machined from engineering plastic with hard wearing, low friction properties and good resistance against chemical attack.
• Light and simple design
• Suitable for oval chain rings
• No need to remove cranks for installation
• Includes stainless steel hardware
• One piece shims to space out the back plate
• Compatible with 30T to 36T chainrings
• Weight – E-mount: 42g ISCG-05: 50g
• RRP – £50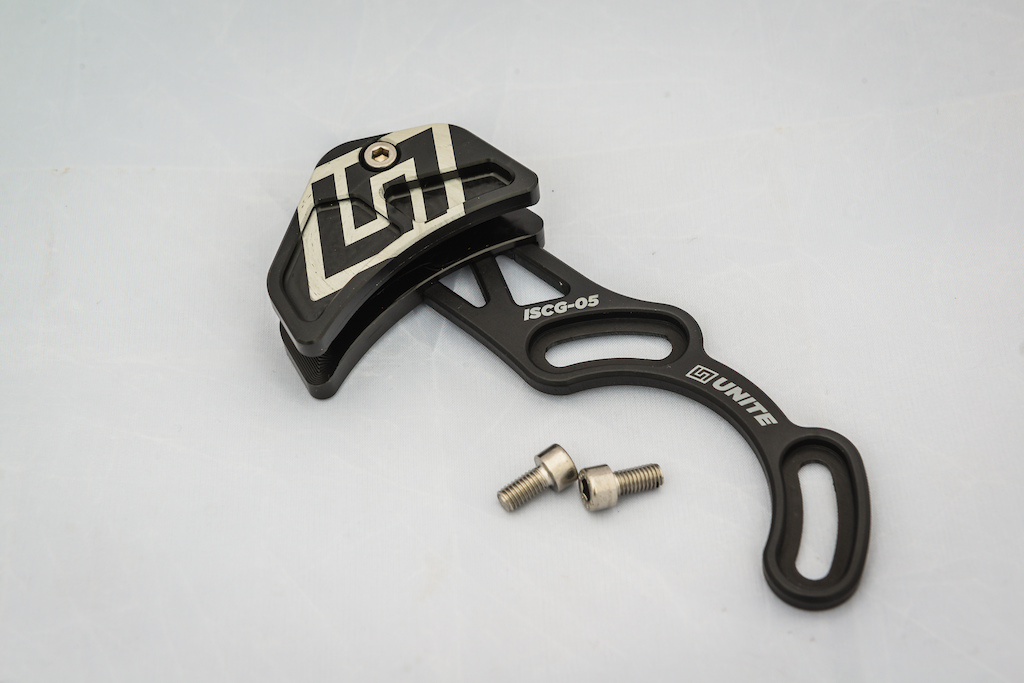 The back plate is CNC-machined from 6082 aluminum. The use of two fitment points not only saves weight, but also makes it possible to fit the chain-guide without removing the cranks. Because of the large array of different chain lines, we have designed our e-mount guide to include the use of spacers, so that perfect alignment with the chain can be obtained. Stainless hardware and spacers are included as standard with both ISCG-05 and E-mount versions.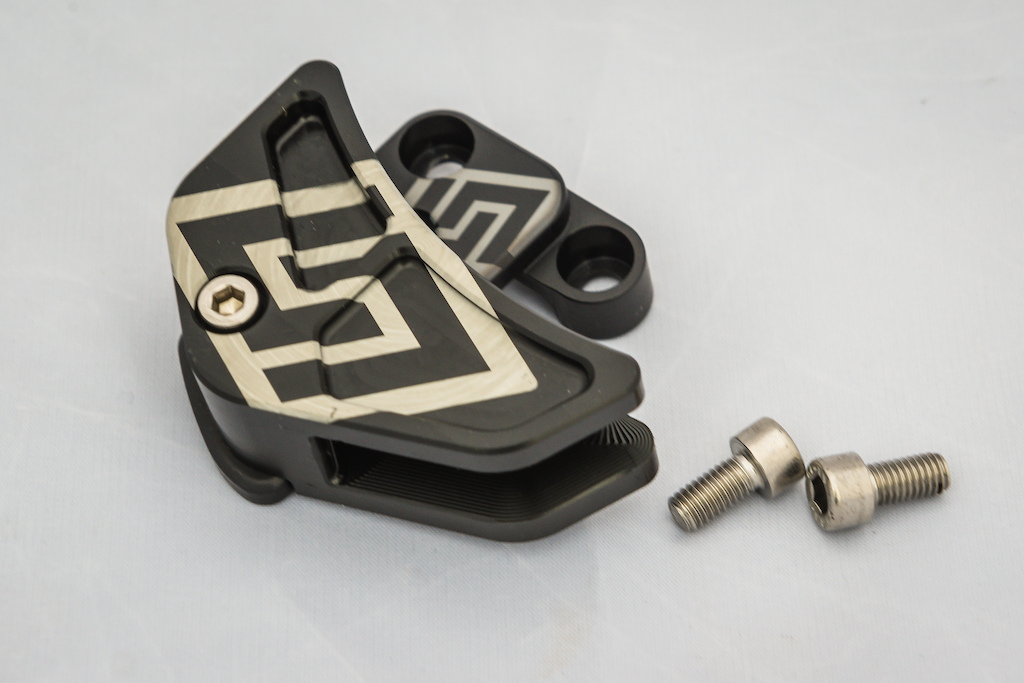 .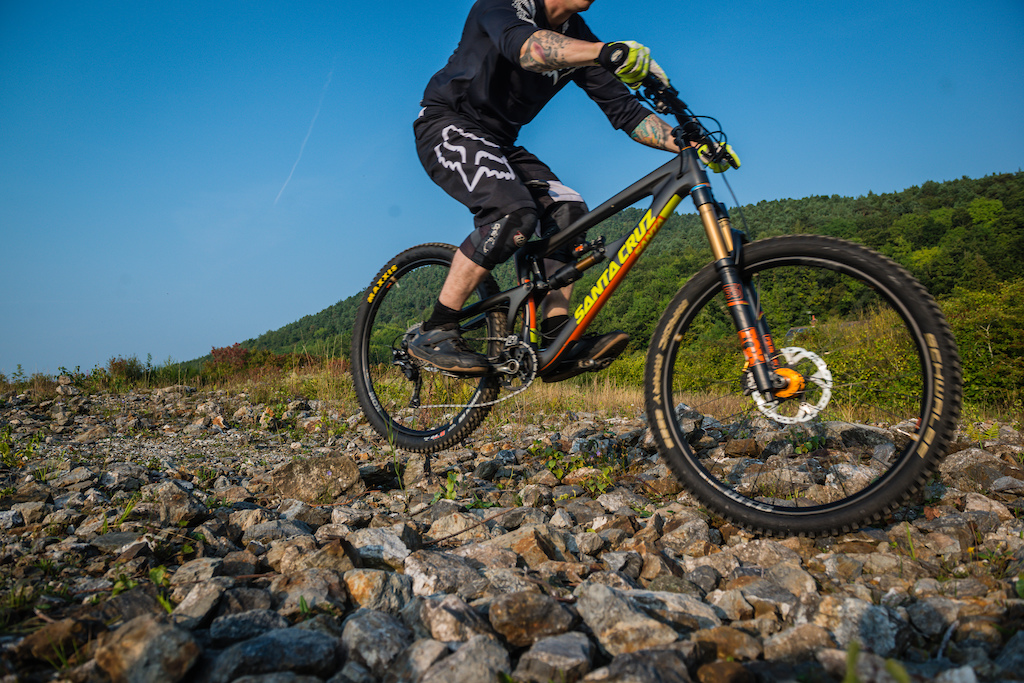 Unite's Future
One of Unite's biggest accolades is quality. We go to great lengths to ensure our products are machined accurately and consistently to produce the best finish obtainable. We use leading CNC machines with sophisticated machining methods and manufacturing systems. Unite are at the forefront of CNC machining, using all the latest technology to provide high-quality components at a lower price-point than the competition.
Unite's components are now available in bike shops throughout the U.K, or directly through our website. Unite are here to stay, with a large number of different products in the pipeline, each with different lengths of a development cycle. Expect a full range of high-performing and innovative products soon.
---
MENTIONS: @UniteComponents