Josh Bender's old school tricks may seem a thing of the past, but a new generation of freeriders are daring to perform extreme tricks in competitive events.
This year, VEE Tire Co. is proud to welcome Vincent "Vinny T" Tupin as their freeride hero. Originating from France, Vinny T is known for his airborne tricks while maintaining speed on changing terrain. The company feels his humble character and exceptional talent makes him the perfect rider to represent VEE Tire Co.
Vinny T prefers the Flow Smasher in muddy terrains for its versatility, and the Flow Rumba for dry conditions because it allows him to pull tight corners with control and lasting durability. He is excited to test the new VEE Tire Co. Gravity Core this year.
Check out an exclusive interview between Vinny T and VEE Tire Co. below, and keep an eye out for new projects showcasing his exciting abilities.
About Vincent Turpin
Q: Describe yourself in 3 words.
A: I don't like to describe myself, but my friends say that I am crazy, friendly and shy.
Q: Besides your phone and wallet, what items do you never leave the house without?
A: A beanie or a cap and long socks.
Q: How do you set your goals every year to maintain your competitive level?
A: I set my goals in many ways. It can be tricks, freeride lines that I've never rode before or simply the desire to progress every day.
Q: As a pro-freerider, what is the biggest difference between your life previously and now?
A: I can ride my bike whenever I want.
Q: What are your plans for the future?
A: Continue to do videos, do some trips and ride Fest Series jumps.
Sponsorship
Q: Who are your sponsors for 2017?
A: My sponsors for 2017 are Scott, Syncros components, Chatel Bikepark, Hope Technology, Fiveten, Bos Supension, Magic Downhill, Box Components, MTB Morzine Beds, Sensus Grips, Mozartt and VEE Tire Co.
Q: As a VEE Tire Co. athelete, are there any special product developments?
A: This year I will ride and test the New VEE Tire Co. Gravity Core.
Q: Do you have any specific setups for your bike?
A: I ride 27.5″ wheels on all my bikes except my DJ bike. I like to have stiff suspension, although my bikes are pretty much similar as the original bike.
Q: What is your suspension preference?
A: I like to ride my Scott Gambler stiff. When I ride Fest Series jumps, for example, I need a bike that can keep the speed between jumps and can take big impacts. I also need a slow rebound on big jumps.
Q: What is the most important aspect in choosing tires?
A: The grip! Where I live in France, I need tires that can run well in the mud and snow in the winter. Vee Tire Co. Flow Smasher is perfect for that type of terrain. In summer, it is generally dry so I can ride tires with less spikes, like the Flow Rumba. The compound of the tires are also very important.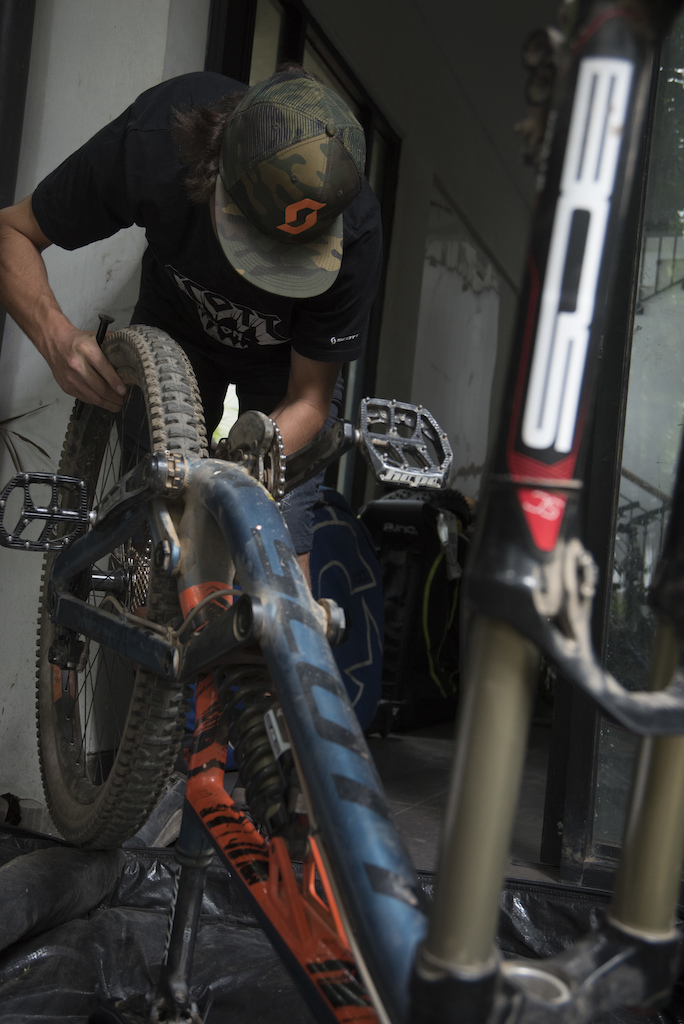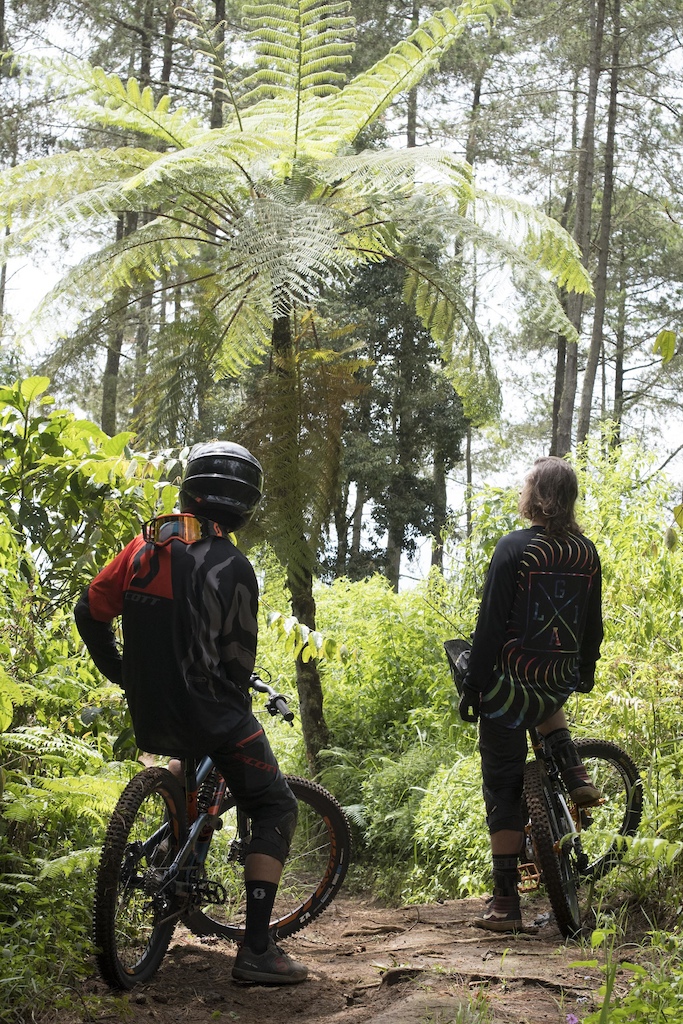 Competition
Q: In the beginning of your career, what was the most difficult trick you learned?
A: Hard to say, maybe the backflip was the hardest at the beginning. I was not too crazy and this trick worried me. Now, it is one of my favorite things to do.
Q: You love to do big tricks; did you learn any new tricks for 2017?
A: I want to do bigger tricks with my downhill bike.
Q: What events did you choose to join this year?
A: The Fest Series – it's always a good time and we push our limits every time. Then, Crankworks in Les Gets, France; Innsbruck, Austria; and Whistler, Canada.
Q: What has been your ultimate riding experience?
A: Riding Loosefest (Fest Series) in Belgium. It is still the biggest jump I have ever done.
Q: Any special trips planned for shooting videos in 2017?
A: There will be some for sure.
VEE Tire Co. is very well known for offering the specialty and major bicycle markets a premium tire and tire products, at an affordable price whilst still maintaining a high-end purchasing experience for the consumer. With the most extensive fat tire collection available in the market, it has the unique ability to draw knowledge and resources from its parent company, Vee Rubber, which has experience in the bicycle, motorcycle and car industries. These circumstances are the guarantee that gives VEE Tire Co. an engineering advantage to push boundaries and adapt quickly to any existing or new bicycle market segment. For more information on VEE Tire Co., visit their website at www.veetireco.com
---
MENTIONS: @VeeTireCoUK