Like any good family, their main goals are to stick together, help one another grow and welcome new family members with open arms. With some forward thinking and support from the right people, anything is possible and we love raising the bar just to see how far we can go. Over the past few years, the Vitus First Tracks Race Division has been growing from strength to strength and 2016 is set to be an absolute ripper!

With a solid lineup of riders with backgrounds in enduro, downhill and endurance events, all the boxes will get ticked. James MacFerran aka JMAC, Alistair Baron, Catherine O'Brien, Glyn O'Brien will be joined by none other than the Lizard (Nathan McComb) for 2016.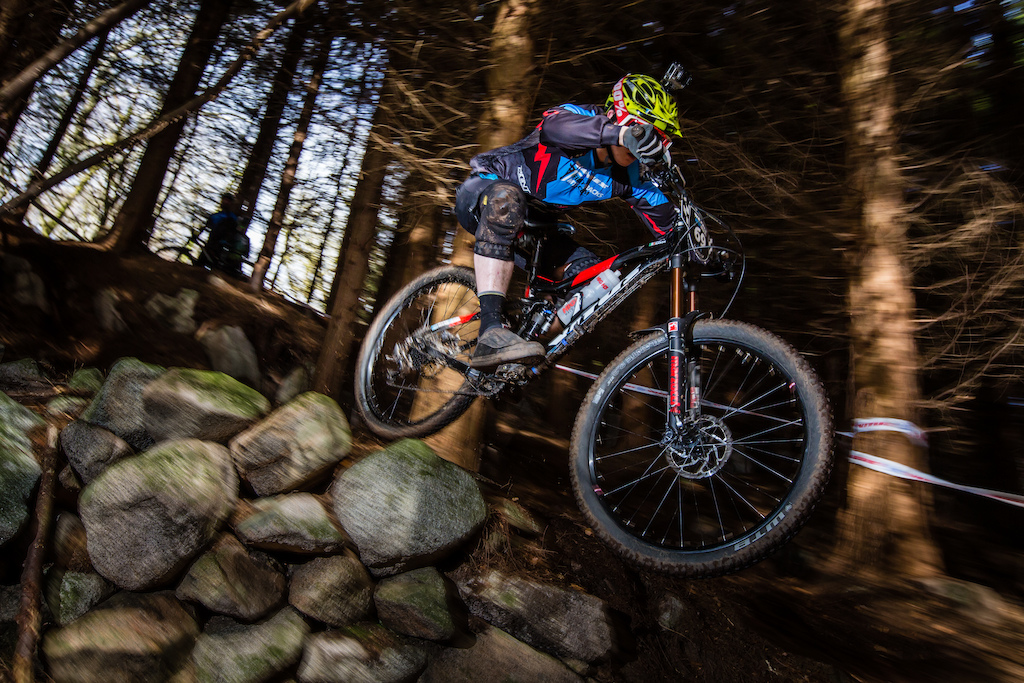 We have been blessed with the continued support from Vitus bikes and after running the bikes at full pace in 2015 with practically zero hic-cups, the team are super confident riding the Sommet for Enduro and Dominer for downhill in 2016.
"With a few minor personal set up changes, the bikes are good to go straight out of the box – riders can feel competitive at a local level or equally lined up beside the big dogs at any international event. With the carbon version of the Sommet coming in the Spring, it will be like taking a stealth bomber on a flap lap!"
– Glyn O'Brien.
Acti-Snack, a locally based company in Northern Ireland that produces healthy snacks, will be fuelling the team on their quest to victory. Anyone that has raced at a round of the Vitus First Tracks Enduro Cup knows the slimline pack sneaks into your pocket easily for fast nutrition out on the trails.
The team at Think Studio have been dialling in all the graphics and keeping the team looking slick on and off the trails. Check these guys out if you are looking to sharpen things up at the business end! Out on the trails, the team will be looking sh*t hot, decked out in the latest Royal Racing, 100% and 7idp products.
This is what the crew had to say….
| | |
| --- | --- |
| | We're delighted to support the FirstTracks MTB Team again this season. 2015 saw the start of a great partnership between Vitus Bikes and the FirstTracks Race Division – with multiple podiums across the Irish DH Series, Vitus GravityEnduro.ie and Vitus FirstTracks Enduro Cup. I'm excited to see the team utilise our new Dominer and carbon Sommet models in 2016 and remain on the hunt for plenty more wins! – Simon Cordner – Vitus bikes brand manager. |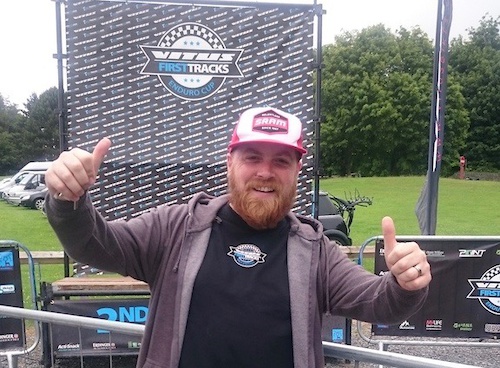 | | |
| --- | --- |
| | Well here we go again, the 2016 season is nearly here and I am pumped to be on the Vitus First Tracks Race Division for another year. The craic and buzz at the races is unreal with the team setup and the boss being the legend 'OB' himself. There is never a dull moment. After wrapping up the 2015 season with the IDMS ELITE title and a good Fox Hunt race, I'm eager to get back into it and get stuck into training for 2016. Roll on March. – James MacFerran aka JMAC – Enduro & Downhill rider. |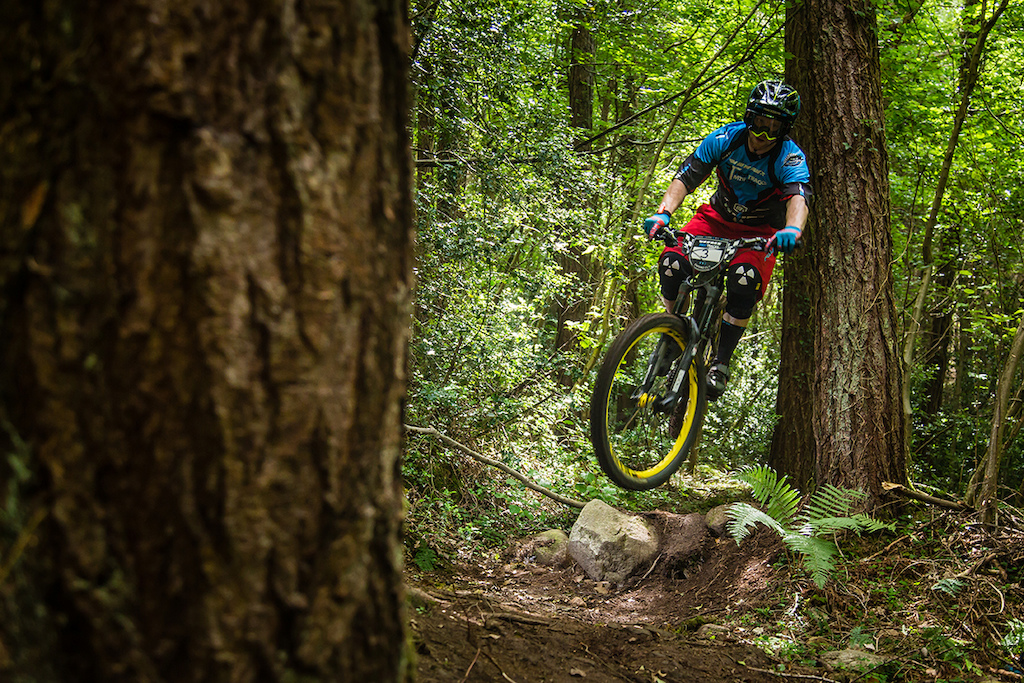 | | |
| --- | --- |
| | Absolutely delighted with the way 2015 ended up, with some decent race results under my belt and plenty of friends and memories made, it'll surely be one to remember. I was absolutely over the moon to take the win in the junior series title of the Vitus First Tracks Enduro Cup, not what I was expecting at all coming into my first full year of racing, so couldn't be more delighted. None of it could have been done without the endless lifts to and from races and all the support from Glyn, Cato and Jmac. Really excited to have my good friend Nathan McComb riding alongside me this year and eager to see what he can deliver on the national and international scale. Thanks so much to Glyn and Catherine for the opportunity to race for the team in 2016, bring it on! – Alistair Baron – Enduro & Downhill rider. |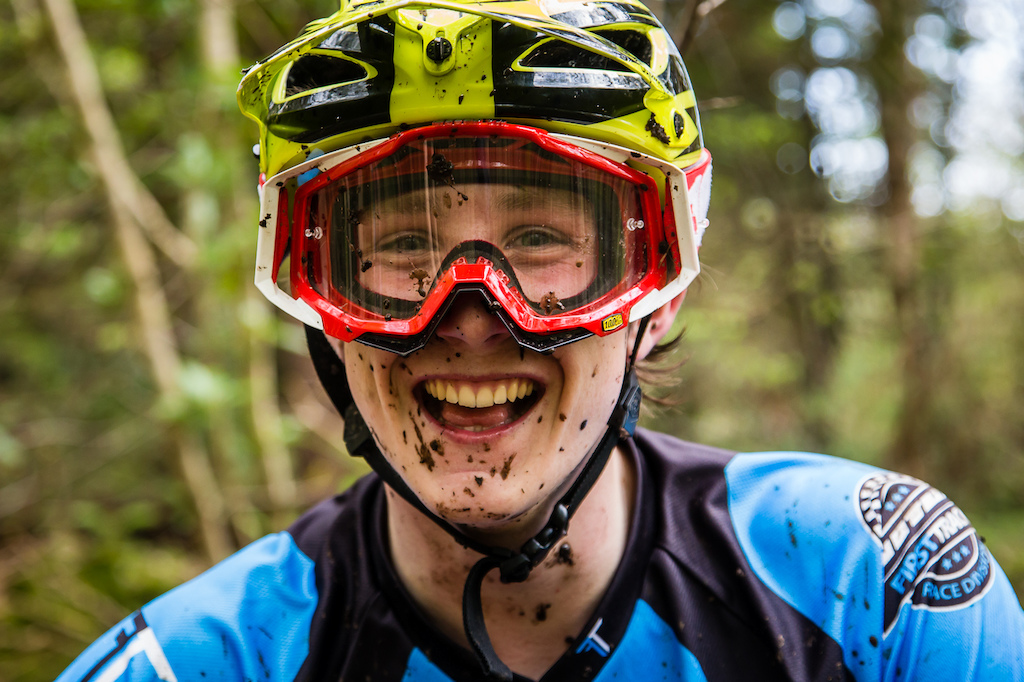 | | |
| --- | --- |
| | It's great to be part of such a solid team! Can't wait to get riding the new Sommet and get a full winter of training behind me. The European rounds of the Enduro World Series are my main focus for 2016 and I want to prove I can hang with the big hitters. I will be racing enduro and having a laugh at every opportunity.. Watch this space! I would also like to take this opportunity to thank Ian at Rock and Ride and Brian Steele for their support over the last year. – Nathan McComb aka the Lizard – Enduro rider. |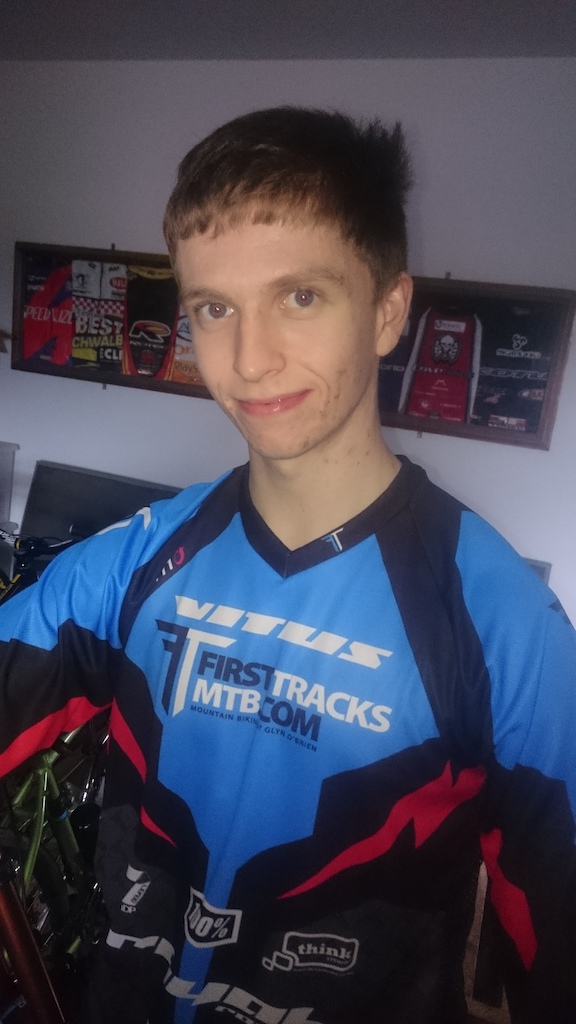 | | |
| --- | --- |
| | The team get on so well on and off the trails. If you surround yourself with the right people anything can be achieved. Having Nathan on the team is a fantastic asset. He gets on so well with everyone it just felt natural for him to officially join the family! His talent and enthusiasm will help drive the team faster than ever before. I'm stoked for 2016 and what the team can do. – Glyn O'Brien – Team manager and mountain biker. |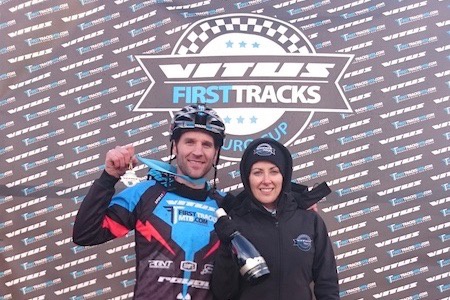 | | |
| --- | --- |
| | 2015 was a huge learning curve for the inaugural year of the Vitus First Tracks Race Division. I thoroughly enjoyed working and riding alongside the boys, providing much-needed support and organisation along the way – as well as taking part in several endurance style events myself. I'm already looking forward to the 2016 season which will see us travel together across Ireland and beyond, shredding trails and sharing many cups of scruff and laughter as we go! – Cato O'Brien – Assistant team manager, chef and mountain biker. |
The team will be busy shredding trails and racing the Vitus First Tracks Enduro Cup, Vitus Gravity Enduro Series, Irish Downhill MTB Series, European Enduro World Series, 10 under the Ben and just about anything we can pack in…
We would like to take this opportunity to thank our sponsors and their support for the season – Without these guys, it simply would not be possible:
Vitus bikes
First Tracks MTB.com
Acti-Snack
Think Studio
Royal racing
7idp
100%
Decade Europe
Keep er pinned!