Welcome To The Team: Ricky Crompton
We are super excited to have Ricky Crompton on board.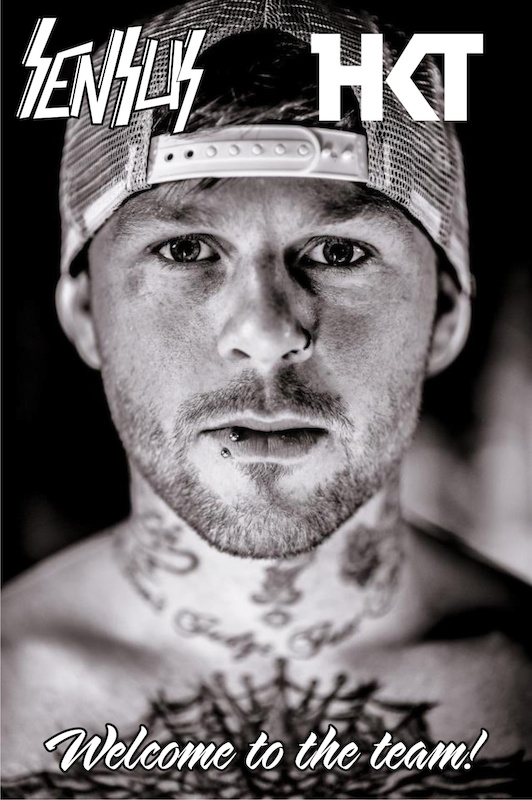 Ricky has an incredible list of upcoming events for 2015 and an even more impressive list of results from past competitions and projects. Ricky will be running Sensus grips on all his 2015 bikes for all manner of disciplines including slopestyle, dirt, enduro and downhill.

Ricky also has a TV series entitled 'Self Made' that documents his journey from a child right up to turning professional as well as his journeys around the world riding bikes and hanging out with some of the world's best riders. 
2015 will prove to be a big year… Ricky has tonnes of events planned including:-

February 14th Feb: White style :Austria (slope style) 
March 25th-29th Mar: Crankworx : New Zealand (slopestyle/DH/Duel/Enduro) 
April 06th Apr : Vienna air king :Austria (Dirt jump) 
06th Apr : 831 Jump contest : USA (Dirt jump) 
16-19th Apr : sea otter classic: USA (Duel-DJ-DH) 
May 01 May :Bike town Festival :POLAND. (Dirt jump) 
23/24 May: County Wicklow emerald :Ireland (Enduro) wseries) 
30/31 May:Tweed valley :Scotland (Enduro) wseries) 
June 14th June : 26 Trix :Austria (dirt jump) 
29th June :Fise world :Andorra (slope style) 
July 3rd- 6th July :crankworkx l2a :France (slopestyle/pump/DH ) 
02nd Aug :slope feat :Sweden (slope style) 
August 08/17th Aug: crankworx :whistler (slopestyle/duel/DH/enduro ) 
27/29th Aug :Eurobike show:Germany (Dirtjump /trade show ) 
September 06th Sep:red bull district ride :Germany (slope style) 
28th sep : Redbull rampage :USA (big mountain) 
October 26 oct:Fise world :China (slope style)
3/4 oct : Finale ligure, :Italy (enduro) wseries

Check out Ricky's social media pages to follow his journey Facebook, Twitter and Instagram.
Title Image: SpeedMotionFilms