When Wearing an Eagle Shirt Lands You a Factory Ride
The UK downhill scene has never been stronger, producing world class riders like Peaty, Ratboy, the Athertons, Manon Carpenter…the list goes on. 2015 will see another strong year of racing with the British Downhill Series pretty much sold out yet again. The quality of UK racers is such that a BDS elite field often resembles the top 20 World Cup start list.
Lets face it- the weather in the UK generally sucks, we don't have chairlifts or alpine mountains. To ride downhill in the UK you've got to be hungry for it.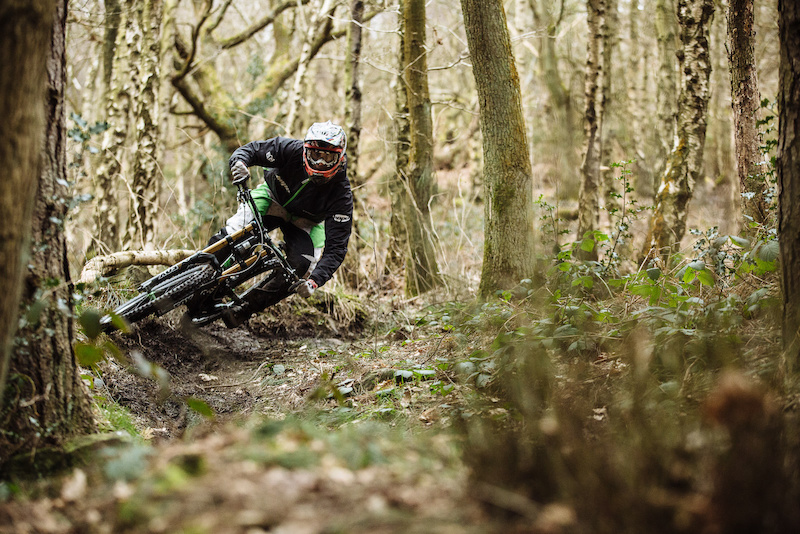 Here at Hope we are inundated with sponsorship requests on a daily basis. With the talent of riders in the UK so high how do you distinguish between riders? What makes one elite racer more appealing than the other? The truth is we find it pretty hard to choose, as we imagine most other companies do. The top elite racers are all equally fast and talented with only fractions of seconds separating them.
Once every while though, a rider comes along who catches your eye, they've got something extra.
We first met Craig at the Mont Saint Anne World Cup 2014. It was his first World Cup in his first full year of racing. Racing one of Peaty's old V10's, he had only one working gear, the bearings in his pedals had gone and the rear wheel only just spun. Wearing a WalMart Eagle special t-shirt his pre-race warm-up consisted of a little dance whilst pretty much every other rider was zoned out on the turbo. Craig finished 62nd at his first WC. We knew then that Craig was one for the future.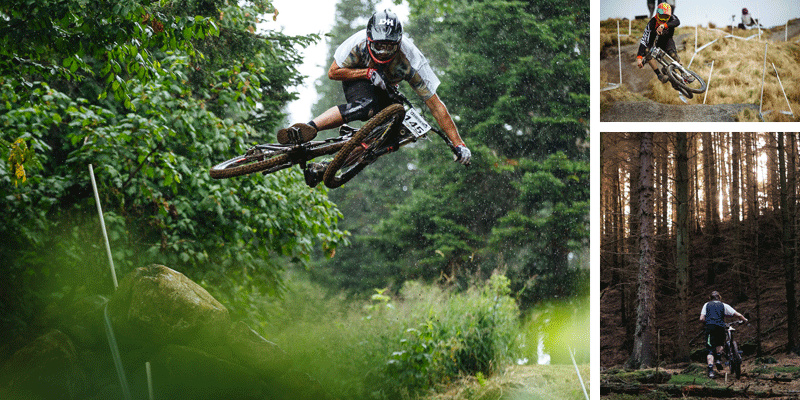 Steve is well known for helping nurture riding talents such as Josh Bryceland, Neil Donoghue the SPS Downhill and Enduro team and the many others who credit Steve for helping them. Being a local Sheffield lad, Craig had been on Steve Peat's radar for sometime. It was a no brainer for Hope to team-up with Steve, Santa Cruz and Fox Suspension to sort Craig out with a ride.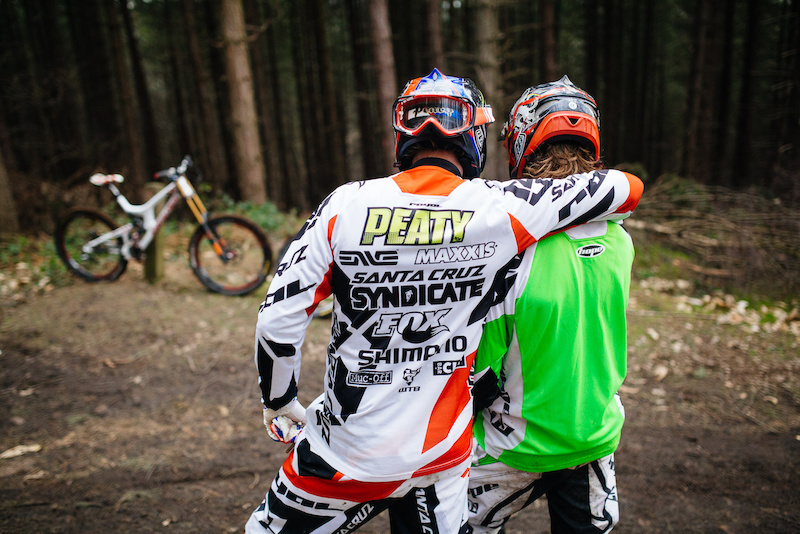 Peaty: "I have been able to watch Craig ride over the last few years around the local Sheffield scene, he always looks fast and great on the bike, after deciding to do more racing last season it was good to see what he was capable of against the clock too. He really impressed me not only with times but also his attitude towards racing.
It was a natural progression of some raw talent that made me want to help him out this season, I think he can go a long way as he gains more experience at the races and wanted to help him get there as quick as possible.
I think he has an awesome support package now and wish him all the luck this season."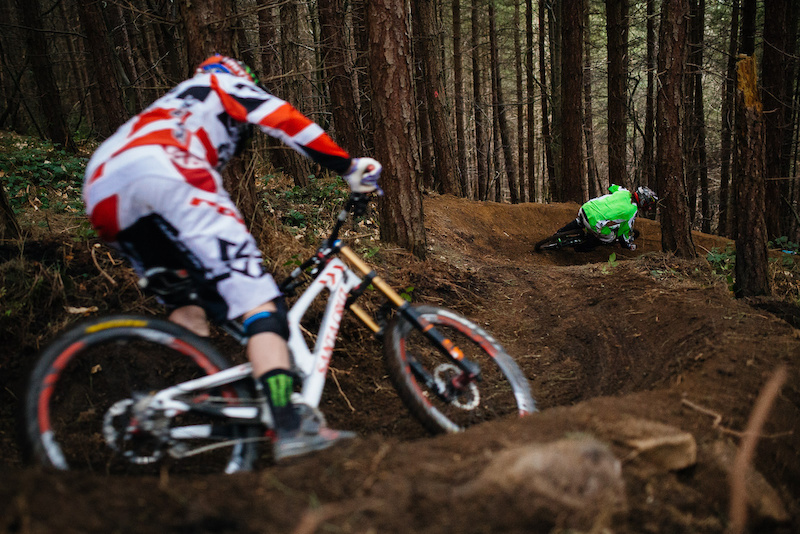 Woody Hole, Hope: "Craig is a talented, fast, stylish young lad who is relatively new to the downhill circuit. Hope love fast stylish riders and Craig ticks those boxes. We're pretty excited to help Craig go to the next level. No more eagle shirts though…"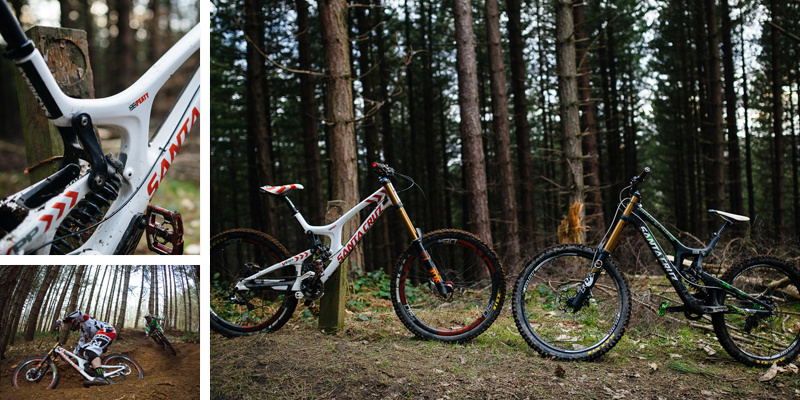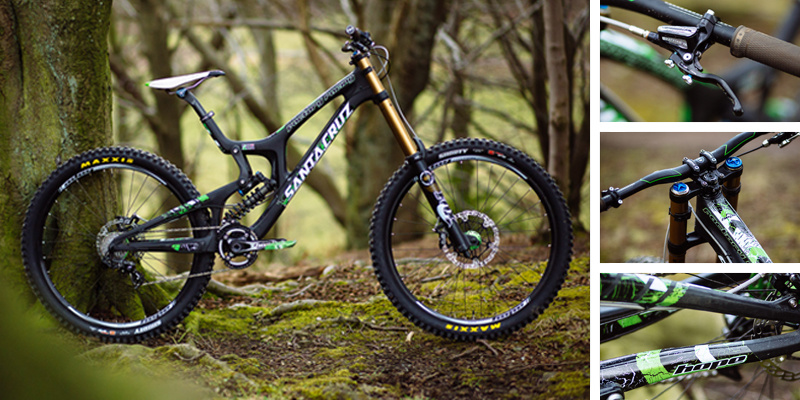 With a helping hand from Peaty and Santa Cruz Craig has got himself a pretty sweet Hope'd up V10. Here's the spec:
Santa Cruz V10 CC size XL with Fox DHX RC4
Forks: Fox 40 Float 27.5 FIT RC2
Shock: Fox DHX RC4
Brakes: Hope Tech 3 V4 with 203mm rotors
Wheels: Hope Tech Enduro 27.5 with Factory Green Hope Pro 2 hubs (20mm front, 157mm rear)
Tyres: Maxxis Shorty's 27.5
Bars: Hope TechBar (prototype)
Stem: Hope Direct Mount Stem 50mm
Headset: Hope Pick'n'Mix 4/D
Grips: Hope Lock-on Grips
Crankset: Hope Cranks with Hope Slick Chain Device and 50/50 bash
Pedals: Hope F20 Flat Pedal factory green
Cassette: Hope proto-type 7 speed cassette (10 speed spacing)
SRAM X0 mech/shifter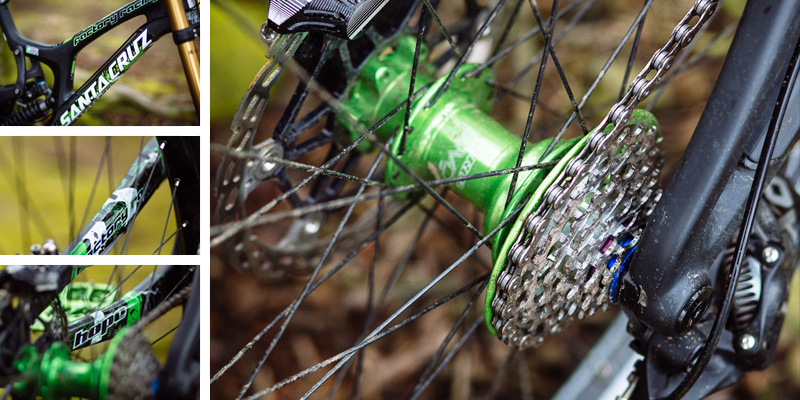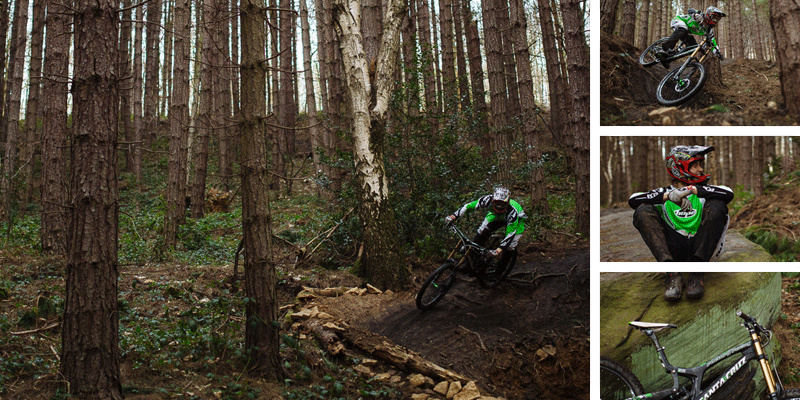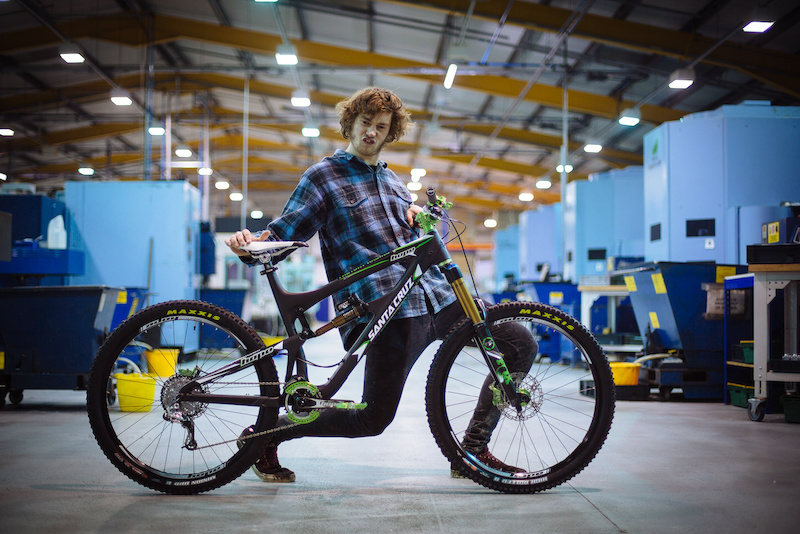 Whilst Craig is relatively new to the racing scene he's been ripping up trails in the UK and Whistler for a number of years. He's probably one of those riders who you've seen on video's or photo's but never really clicked on who he was. Think Hope Technology – Grim up North, #26aintdead, Duncan Philpott Deep Summer 2013… The boy has style for miles…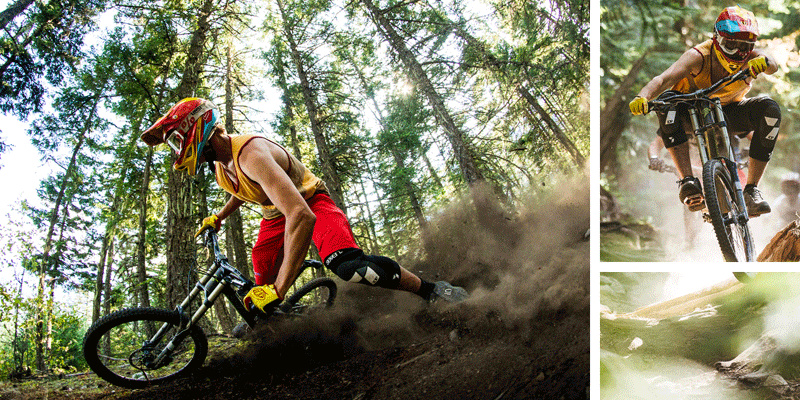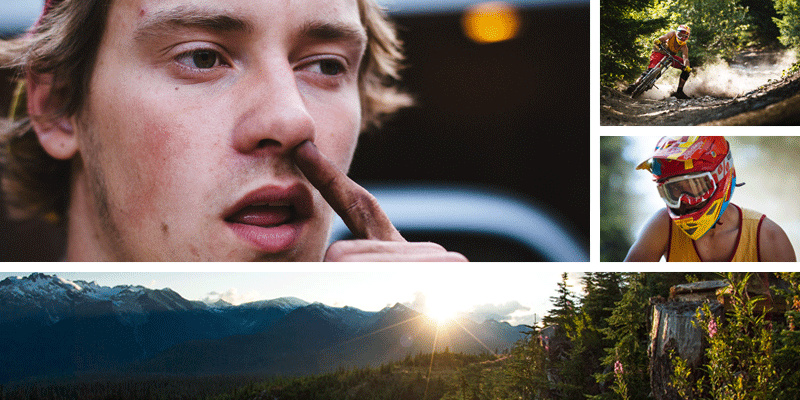 Images: Duncan Philpott / www.duncanphilpott.com
Media: SteelCity Media
---
MENTIONS @StevePeatSyndicate @hopetech @Craigevans @duncanp @SteelCityMedia