Who Makes Mountain Biking Happen In Your Community?
BC Bike Race the 'Ultimate Singletrack Experience' and Kazimirski Law Corporation are giving away one entry to the 2015 BC Bike Race, currently 'SOLD OUT'. The Kazlaw Community Foundation is providing One spot at the BC Bike Race 2015 for someone who makes mountain biking happen in their community.
Who Makes Mountain Biking Happen in Your Town?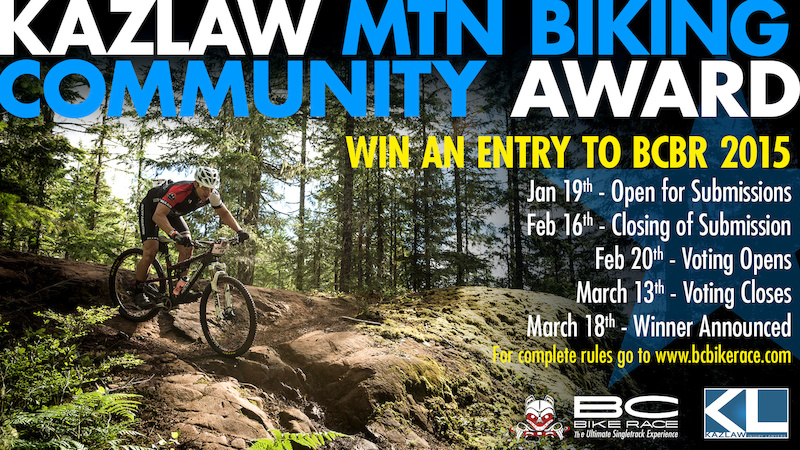 Last year it was Joel Harwood and here are his thoughts:
"The nomination for the KazLaw Community Award was a huge compliment. Words cannot express how thankful I am for the nomination and support from my friends, family, and the Squamish community. The race was an incredible experience. 7 days of amazing trails with amazing people. Spending the evenings hanging out with racers from all over the world and sampling the local restaurants and pubs made the week even more memorable. BCBR should be on every mountain biker's bucket list."


We're asking you to nominate a deserving rider in your community; someone you feel has earned this award! Could be a trail builder, a volunteer, a young deserving rider, an organizer of a community club and the list goes on (available to BC residents only).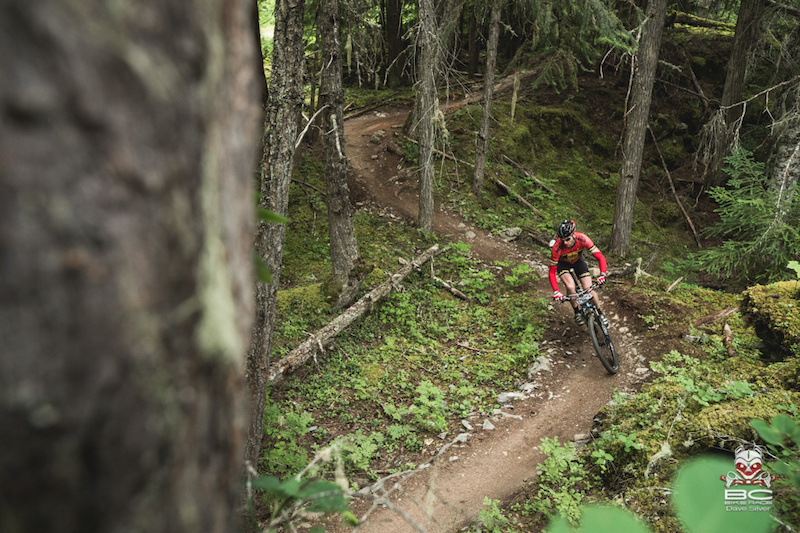 Submit nominations by sending 500 words and a picture to [email protected]
Contest Details:
Open for submissions Jan 19th
Closed for submissions Feb 16th
Voting on top 6 Opens Feb 20th
Voting Closes March 13th
Winner Announced March 18th
Marc Kazimirski is a passionate cyclist, a former Canadian national team member and is a personal injury lawyer in Vancouver BC. Marc is a cycling advocate and the Kazlaw Community Mountain Biking Award is meant to support cycling in your community.
BC Bike Race is a seven day mountain bike adventure from North Vancouver to Whistler. BCBR is gearing up for its nineth year of delivering a life changing experience. The nineth edition will see over 327km, as well as highlighting feature trails and five kids races in communities along the way.
More details available here – www.bcbikerace.com/registration/contests
More info on Kazlaw – www.kazlaw.ca